สินค้าBAS
Posted on 02/04/2018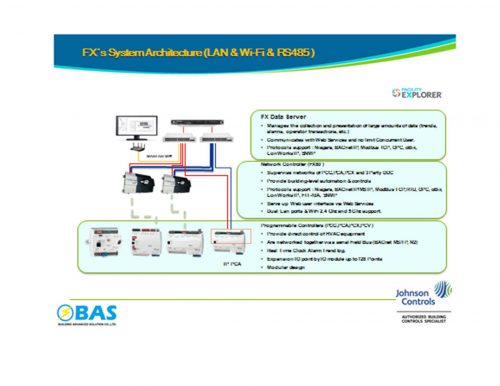 BAS SYSTEM SOFTWARE  ดาวน์โหลดไฟล์ Johnson Controls
ADS and ADS-Lite Application and Data Server
The Application and Data Server (ADS) is an optional component of the Metasys ® system that manage the collection and presentation of large amounts of trend data, event messages, operator transactions, and system configuration data. As Site Director, the ADS provides secure communication to a network of Network Automation Engines (NAEs), Network Control Engines (NCEs) and Network Integration Engines (NIEs).The Site Management Portal User Interface (UI) of the ADS operates in a Web browser to provide flexible system navigation, user graphics,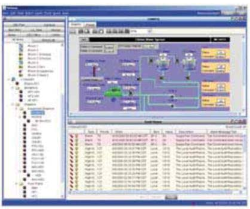 comprehensive alarm management, trend analysis and summary reporting capabilities. With the Site Management Portal UI, you can efficiently manage occupant comfort and energyusage, quickly respond to critical events, and optimize control strategies. The ADS includes an Open Database Connectivity (ODBC) compliant database package for secure storage of historical and configuration data.
 
ADS
ADS-Lite
Concurrent Users
6
5
Operating System
Windows 7 (32-bit) or Windows XP SP3
Windows 7 (32-bit) only
ADS Software
Site Director For any NxE or ADS Server
Site Director For MS-NAE451L-2 only
No. of Engines

10 to 14

NCE25, NAE35, NAE45, NAE55, NAE85, NIE29, NIE39, NIE49, NIE55 or NIE85

Up to

3

NAE451L-2 +

1

NIE29,39 or 49

 
BAS NETWORK AUTOMATION
NAE                                       Network Automation Engine
Network Automation Engines (NAEs) enable InternetProtocol (IP) connectivity and web-based access to Metasys® Building Management Systems (BMSs).NAEs leverage standard building management communication technologies, including BACnet® protocol, LONWORKS®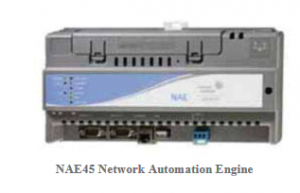 network, and N2 Bus protocol to monitor and supervise a wide variety of Heating, Ventilating and Air Conditioning (HVAC); lighting, security, fire and access control equipment. NAEs provide comprehensive equipment monitoring and control, scheduling, alarm and event management, energy management, data exchange, data trending and data storage.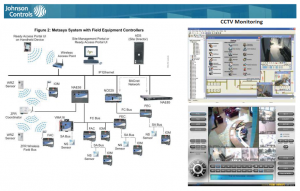 Screenshots of ADS computer graphics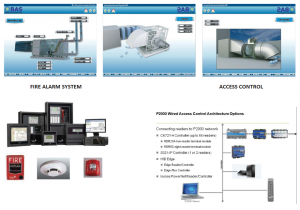 SENSORS TM-3100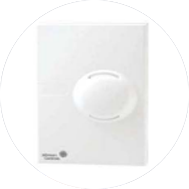 consectetur adipiscing elit. Sed neque mauris, porta id arcu ac, sagittis auctor ante monke di paserstion.
HT-1000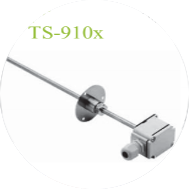 Features
Duct mount
Sensing Element –Pt1000
Accuracy –EN 60751, Class A
Option – mounting flange
Duct Temperature Sensor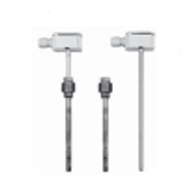 Features
Pipe mount
Sensing Element –Pt1000
Accuracy –EN 60751, Class A
TS-910x PipeTemperature Sensor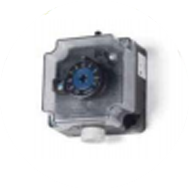 Features
Switch –SPDT Contacts 2A 250 V
Range –0.5 –1000 Pa
Standard PG11 nipple
P233 Air Differential Pressure Switch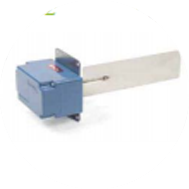 Features
Switch –SPDT Contacts 15A 230 V
Max Air Velocity –10 m/s
Paddle : 55 mm mounted
80 mm separate
F62 Air Flow Switch
Features
4-wire Photoelectric
Voltage –20-29 VDC / 24 VAC–120 / 220 / 240 VAC
Contact –12A @ 30 VAC/DC
P233 Air Differential Pressure Switch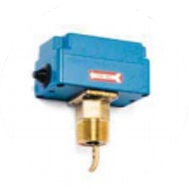 Features
Switch –SPDT Contacts 15A 230 V
Connection –½" or ¾" NPTF
4 paddles : 1",2",3" & 6" AISI 301
F61 Liquid Flow Switch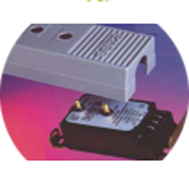 Features
Range – 0 –100 in. W.C.
Output –4 to 20 mA 1000 Pa
Overpressure –Up to 10 psi